Ph.D candidates in Biomedical Sciences, Biological Sciences, or a related discipline, are invited to submit their application to start career development in the following aspects: stem cells, regenerative medicine, animal models, immunology, embryology, genomics, genome-editing or drug screening
Research Associate / Research Assistant
Bachelor's / Master's degree candidates in Biomedical Sciences, Biological Sciences, or a related discipline, who are interested in joining the multidisciplinary team with academic scientists and clinicians are welcome
Bachelor's or Master's degree graduates in Biomedical Sciences, Biological Sciences, or a related discipline who are interested in taking a MPhil or PhD study in one of the research areas including stem cells, regenerative medicine, cancaer, immunology, embryology or genomics medicine are welcome to approach us for more information
Laboratory Manager/Laboratory Technician
Master's Degree holder in science or related discipline, with at least 5 years experience working in research laboratory, preferably with at least 2 years of laboratory management and administration

Less experience will be appointed as Laboratory Technician
Master's Degree holder in science or related discipline, with at least 5 years experience working in research laboratory, preferably with at least 2 years of laboratory management and administration

Less experience will be appointed as Laboratory Technician
Part-Time Executive Assistant
Applicants should have a diploma or above in accounting or related disciplines, with at least 1 year accounting/executive assistant/personal assistant or similar working experience

They should have substantial experience in full stack application development, Microsoft 365, server consolidation, virtualization, containerization, installation, troubleshooting and administration of network attached storage (NAS) High Availability Cluster

They should have a good command of written and spoke English (including Mandarin), excellent MS Office knowledge, outstanding organizational and time management skills, familiarity with office gadgets and applications (such as e-calendars, copy machines etc.), and have strict attitude towards discretion and confidentiality
Assistant IT Manager / IT Officer
Bachelor's Degree or above holder in computer science, information engineering, or related disciplines, with at least 3 years' of working experience in information technology

Less experience will be appointed as IT Officer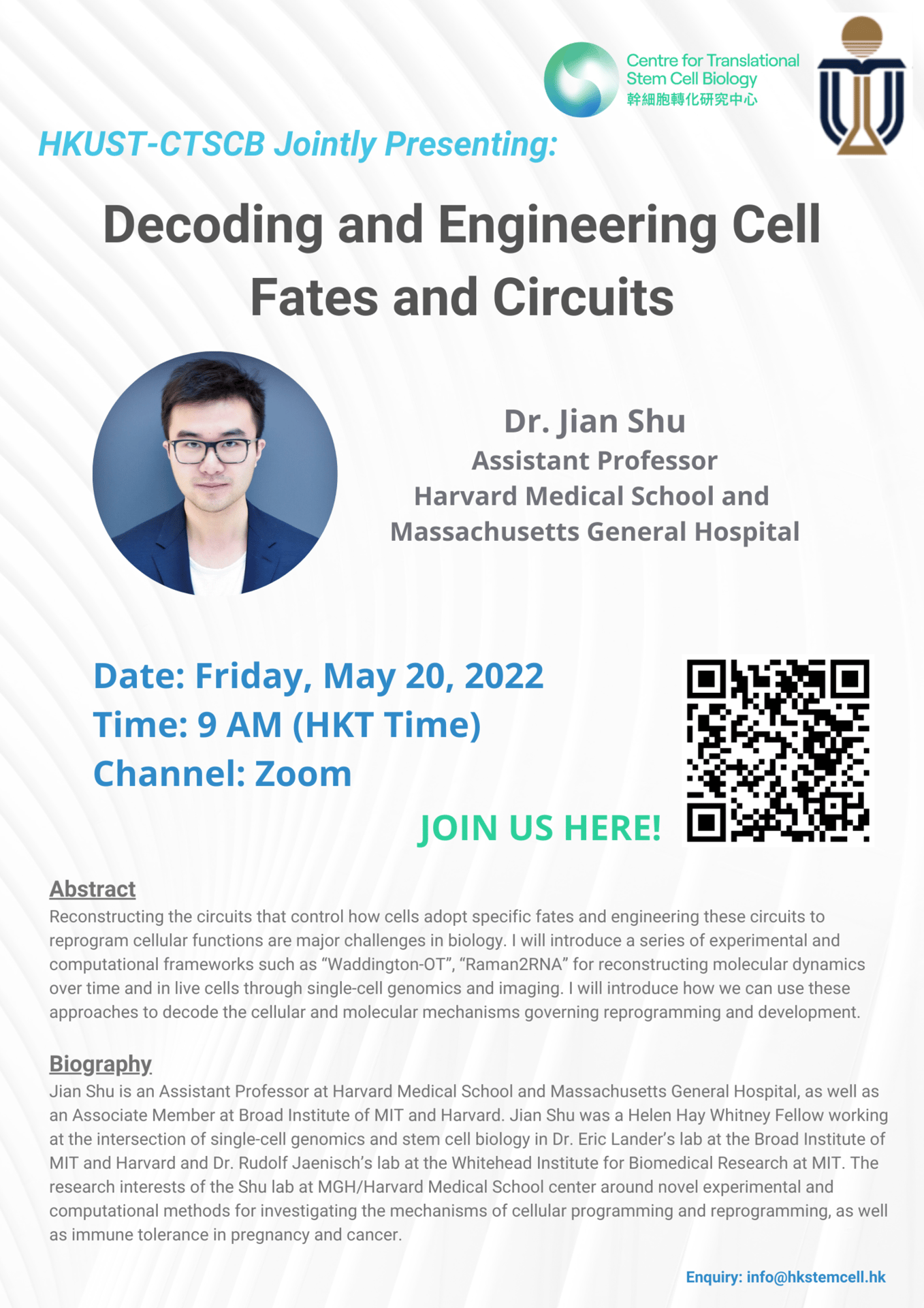 CTSCB-HKUST Joint Seminar
Dr. Jian SHU, Assistant Professor at Harvard Medical School and Massachusetts General Hospital will be speaking on May 20 about "Decoding and Engineering Cell Fates and Circuits"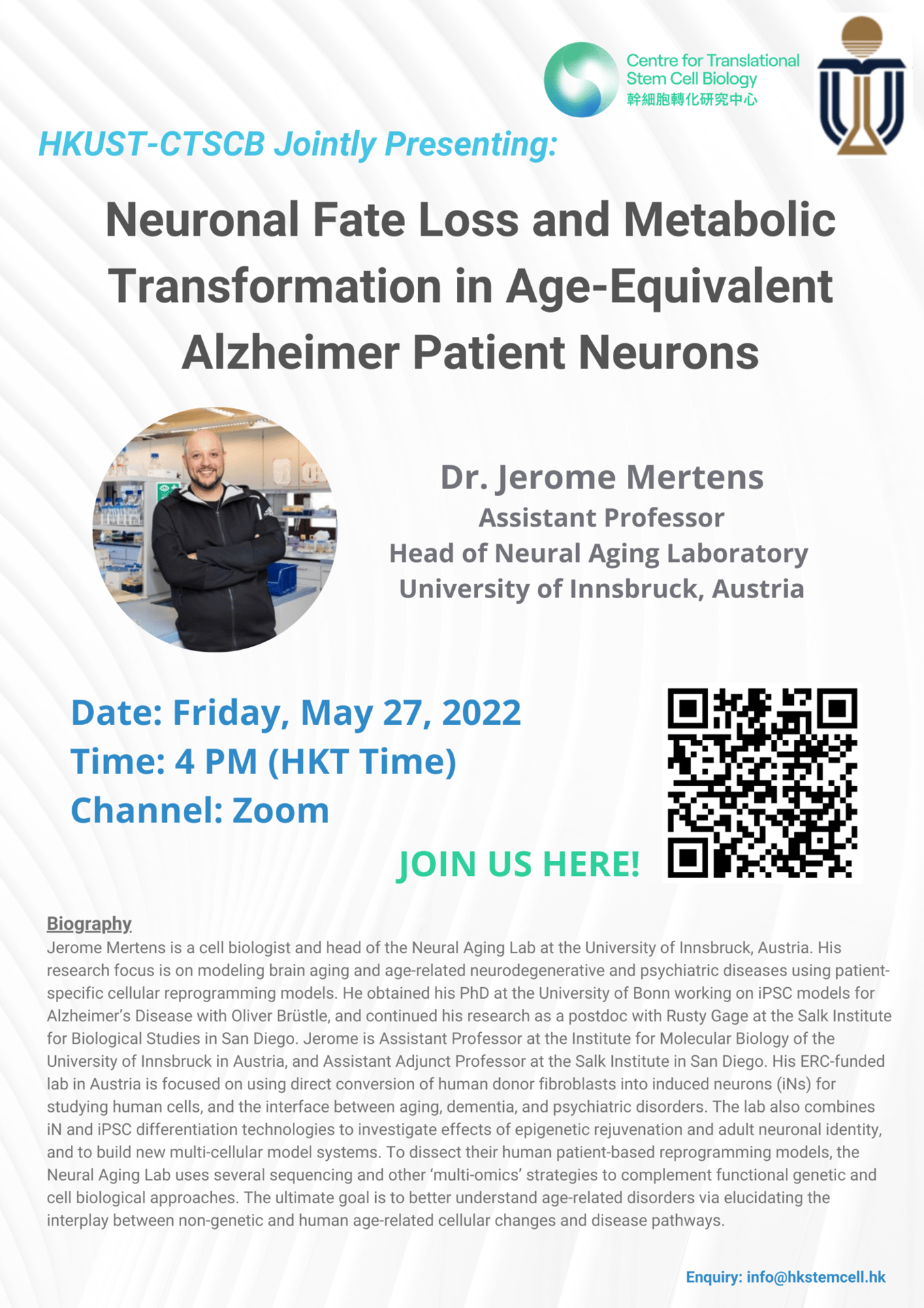 CTSCB-HKUST Joint Seminar
Dr. Jerome MERTENS, Assistant Professor & Head of Neural Aging Laboratory at University of Innsbruck will be speaking on May 27 about "Neuronal Fate Loos and Metabolic Transofmration in Age-Equivalent Alzheimer Patient Neurons"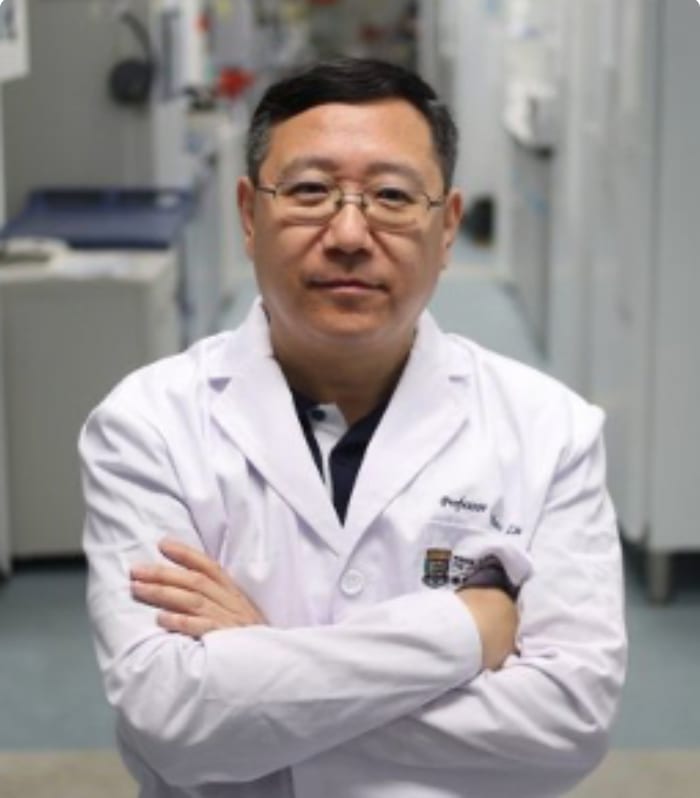 Hong Kong Is A 'Meeting Point' For Global Tech-Savvy Talents. Its Close Proximity To Cities In The Greater Bay Area Makes It The Ideal Location For Advanced Stem Cell Research. At CTSCB, We Aim To Develop World-Leading New Technologies And Products That Address Unmet Clinical Needs In Regenerative Medicine, Organ Transplantation, And Genomic Medicine, Which Will Place Hong Kong At The Global Forefront In Innovation And Technology Development.
- Professor Pengtao Liu
Rm1105, 11/F, 17W, HKSTP, Shatin, N.T., Hong Kong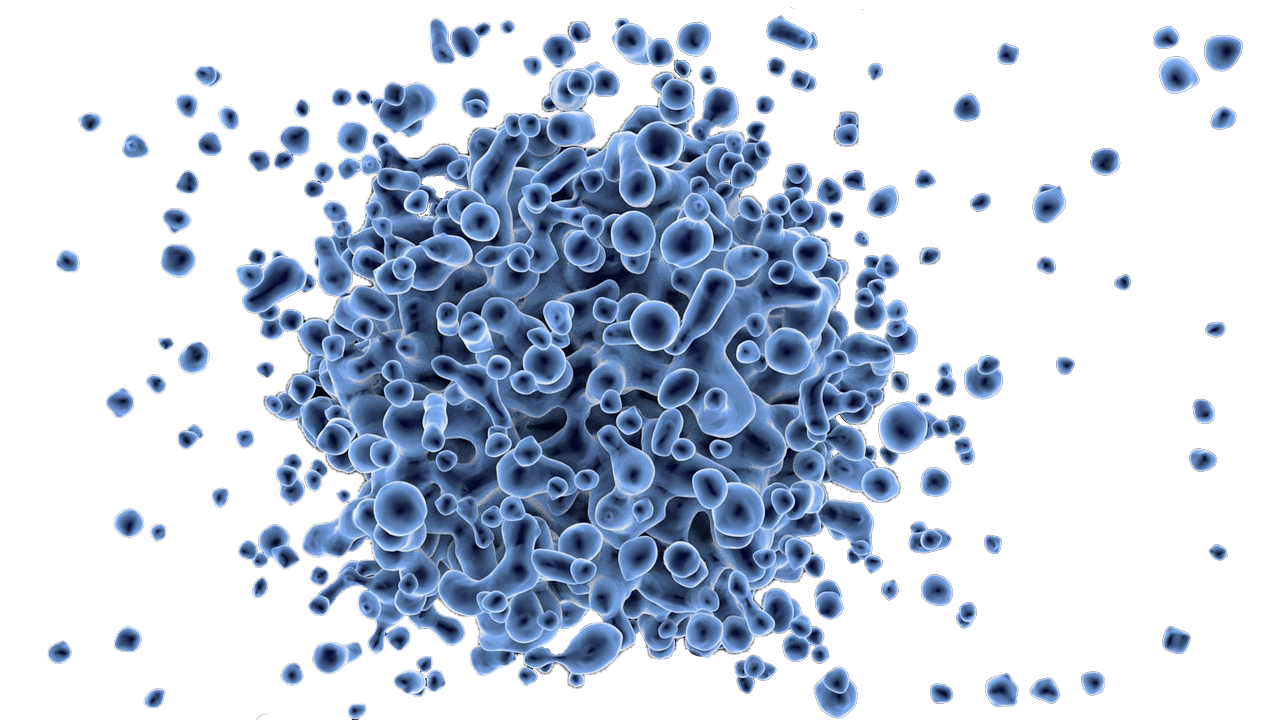 Copyright ©2022 All rights reserved | by Centre for Translational Stem Cell Biology